30th Annual Government Small Business Conference: Game Plan for Federal Contracting
May 5, 2017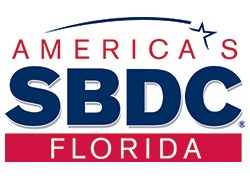 Date & Time: Friday, May 5 (8:00 am - 5:00 pm)
Location: Holiday Inn Tampa Westshore, 700 N. Westshore Blvd, Tampa, FL 33609
Registration: Early Bird Cost: $149 (Save more than $75!)
Early Bird Registration Deadline: Friday, April 14, 2017
This is a unique conference for small business owners to learn how to optimize business opportunities through informative workshops, panel discussions, and a Business Opportunity Expo featuring federal agencies.
In addition to workshops and panel discussions, the afternoon will feature a Small Business Awards luncheon, with a prominent keynote speaker, to be announced.
The road to securing federal government contracts can be a tough one. This conference will assist small business owners in creating a game plan to increase their contracting opportunities via education and networking.