Pasco Tech Business Roundtable at Tru Simulation HQ
September 21, 2022
This event has expired.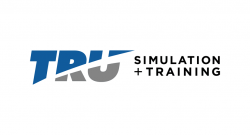 Who is invited: Pasco County-based technology entrepreneurs.
Registration: FREE
Date & Time: Wednesday, September 21, 2022 (9:00 am – 10:30 am)
Location: Tru Simulation HQ - 1827 Northpointe Pkwy Suite 100, Lutz, FL 33558
Tech Entrepreneur Roundtables bring Tech Business Owners and early-stage tech venture founders together on a monthly basis for an exchange of information, challenges, and insights. You have the opportunity to attend two meetings to decide if this is a right fit for you and your business. If you decide to join a Tech Roundtable the annual cost is $150 a year. Participating in the roundtable is free for SMARTstart Business Incubator Members. Join us!