SCORE - Utilizing YouTube for Small Businesses
March 11, 2021
This event has expired.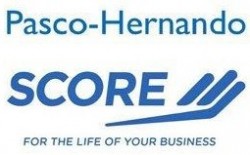 Date & Time: Thursday, March 11, 2021
(11:00 am – 12:00 pm)
Location: This is a live webinar on Zoom.
Registration: No Cost
Stay in touch with your cutomers. You can't connect with them in person, but there are plently of ways to do so online. Ramp up your email, website and social media content. This can be a valuable time to forge a deeper connection with your customers. Join Greta Kishbaugh, MBA, President of Biz Dynamics Group, as she shows you how to integrate YouTube and video into your mareting plan. In this webinar you will learn: How to Set-up a YouTube Channel, How to Apply Simple Tools to get Your Videos Noticed, How to Create a Simple Video, How to Read YouTube Analytics and How Ads can Make You Money. This will be a live webinar on Zoom.